Set up or have it set up….
The first question is, of course, to what extent you are interested in this. I don't mean this blog but your own house or home. Is it more of a base with a bed, table and chair and you don't really care because you are "never at home" or are you most with your partner or sweetheart. In that case you will be less interested in dealing with your interior. The further south of Europe you will find this way of life. After all, if you live on the Costa del Sol you will be less inclined to stay indoors than in our cooler or say cold Low Countries. My living behavior was the same when I still lived in Greece. You were usually out and about meeting your friends on your patio or balcony or at a coffee house or tavern. And especially the older people met under the plane tree on a bench.
But there is also the other group that would like to live in a cosy, cosy, romantic or at least pleasant interior. Families or couples looking for a mix of comfort and practicality and beautiful and solid and cozy and you name it…
Everyone has their own criteria and wish list and our tastes differ. If you look at our Berlano site you will immediately understand what I mean. What is ugly to one person is a gem to another. A practical sofa bed is a monstrosity for someone else.
There is plenty of choice on the internet, viewing books and home furnishings, and for every budget. The costs for the temporary furnishing of a student room are of course not in proportion to the furnishing of your purchased home where you want your children to grow up. The former must be practical with table, chair and bed and the latter must become a home for you, partner and offspring.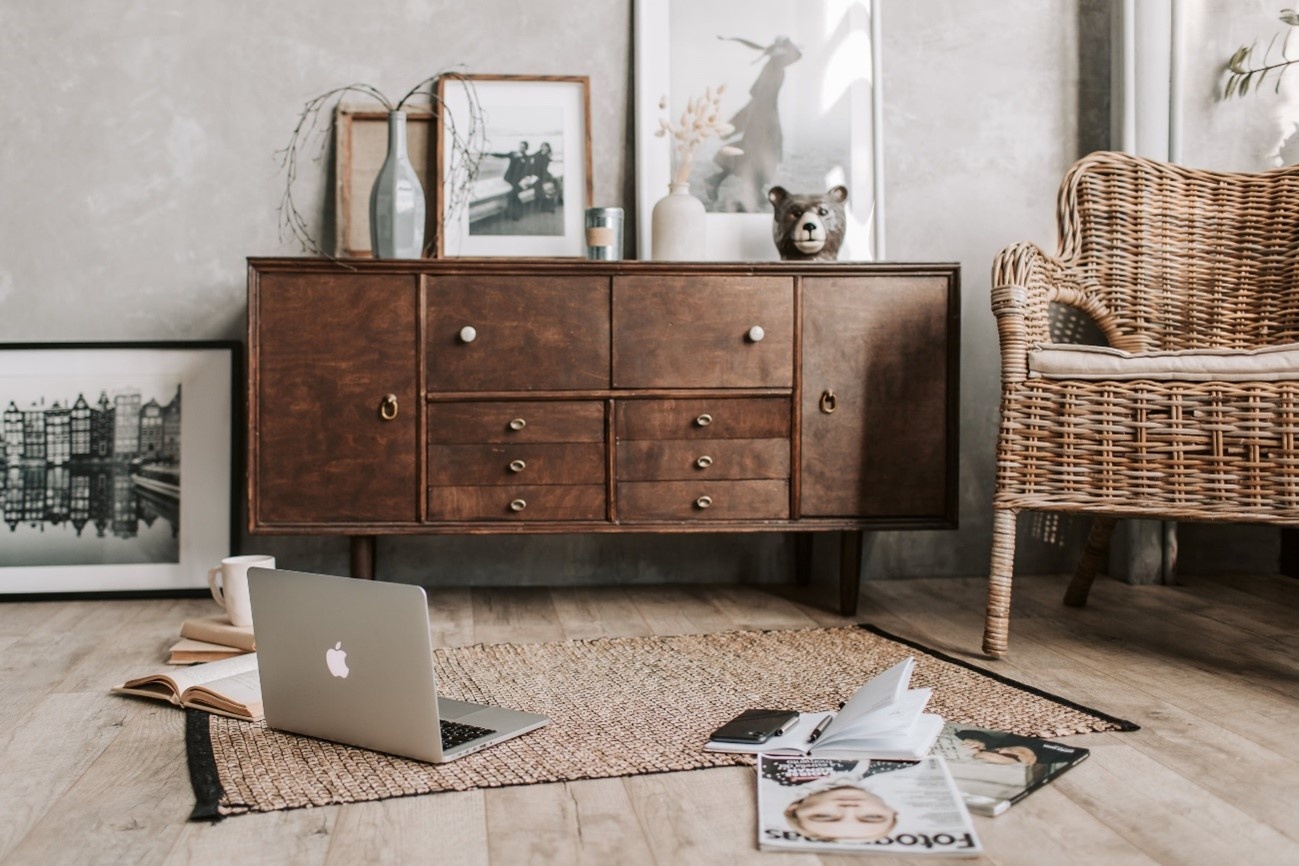 Our first interior is often partly created by what I call "gifts and donations". In our area there is always someone who has a coffee table to spare. Or a bathroom cabinet, a vintage table lamp, Grandpa's former desk or the oak dining table of the aunt who has moved to a smaller place. At least that's how it worked for us with furniture from our mutual grandparents. They have a history as family furniture and therefore give that little bit more atmosphere in the house. In addition, of course you buy the other things yourself. Beds, mattresses, lounge and dining room and you name it. As a young couple, you immediately learn to make compromises with each other, because ideas about furnishing can vary quite a bit.
Our house is furnished in the manner described above. It gives our interior its own look. Let the beauty aside for a moment, but it does provide atmosphere with that touch of nostalgia combined with contemporary comfort. The tricky part is that that "generation furniture" from the family is difficult to get rid of. You are attached to them, they are frames of reference, it is history. And suddenly you don't want to get rid of it, even if the rest of the interior of the house has changed over time due to relocation, wear and tear and you name it. The only way to get rid of those things in a decent way is to make a donation again, because they are leaving the parental home.
For some, furnishing a house or room is a disaster, for others a pleasure and it brings out all the creative feelings. Furnishing an entire house is quite a bit of work because first the floors, walls and possibly the windows must be covered with a few things. Many square meters to furnish your house is the first requirement to make your house habitable. For some it is a dream and for others a nightmare to decide whether the wall will be wallpapered or painted.
For the nightmare adventures, but also if you don't have the time, don't feel like it or are looking for something more artistic with unity and style  there is the solution to let someone else do it. By a professional. Someone with knowledge and understanding of furnishing and decorating. A plumber takes care of your heating, the carpenter takes care of the joinery and why not have your interior organized by a pro?
Interior decorator - interior specialist - decorator - interior stylist or designer are a number of words that indicate that there is an interior or interior market.
And then there is also the interior designer or interior architect. The interior designer (interior designer is a more modern word) is the one who also does structural changes, technical things and also lead the construction site when a lot of renovation is done in your house. They can also help with the further furnishing, provided they also have good taste in addition to technical/architectural knowledge. The interior decorator is mainly concerned with what already exists indoors, although there are overlaps.He/she not only helps you with harmonious furnishing, but also with the room layout, light, and color shades. So it goes further than just buying a blue or gray armchair or sitting area. Most have studied and have technical knowledge. Others have learned their profession on the job or have a different background. And as noted, in addition to technical knowledge, good taste is also a prerequisite. Or at least a flavor that matches yours. An initial meeting with an interior decorator tells the customer what he is looking for and it is up to the interior decorator to indicate whether he can follow it. Always good to do some preliminary research and ask for examples to avoid any disillusionment.
Well, and if you want to get some inspiration and buy something beautiful or fun, the Berlano website is at your disposal….always, because the internet is patient. Good luck.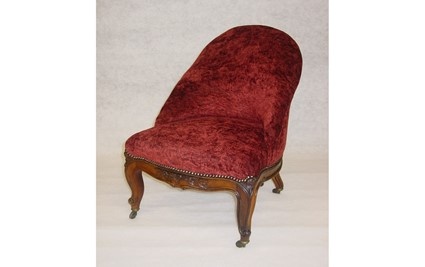 You know: crapaud. A French word, and those who speak French will frown because it means "path". Not the path of the path, but the animal that resembles a frog. But it is also the name of a piece of furniture and was to be found in every good family in the 19th century. This is because it is a low, wide armchair with a thick padding. For men often a bit low and therefore not very comfortable, but as a ladies armchair a wonderful seat. Who knows, it will come back into fashion.
.
Leave a message